Discover the hidden vineyards of the south-west
F
ortunately, wines of the south-west of France are not limited to those of the AOC Bordeaux. And Bordeaux wines are not limited to the hundred or so snobbish 'star labels'. Those represent only 4,000 out of a total of 115,000 ha. Surrounding the city there are over 7,000 châteaux vineyards that together produce more than 10,000 different Bordeaux wines.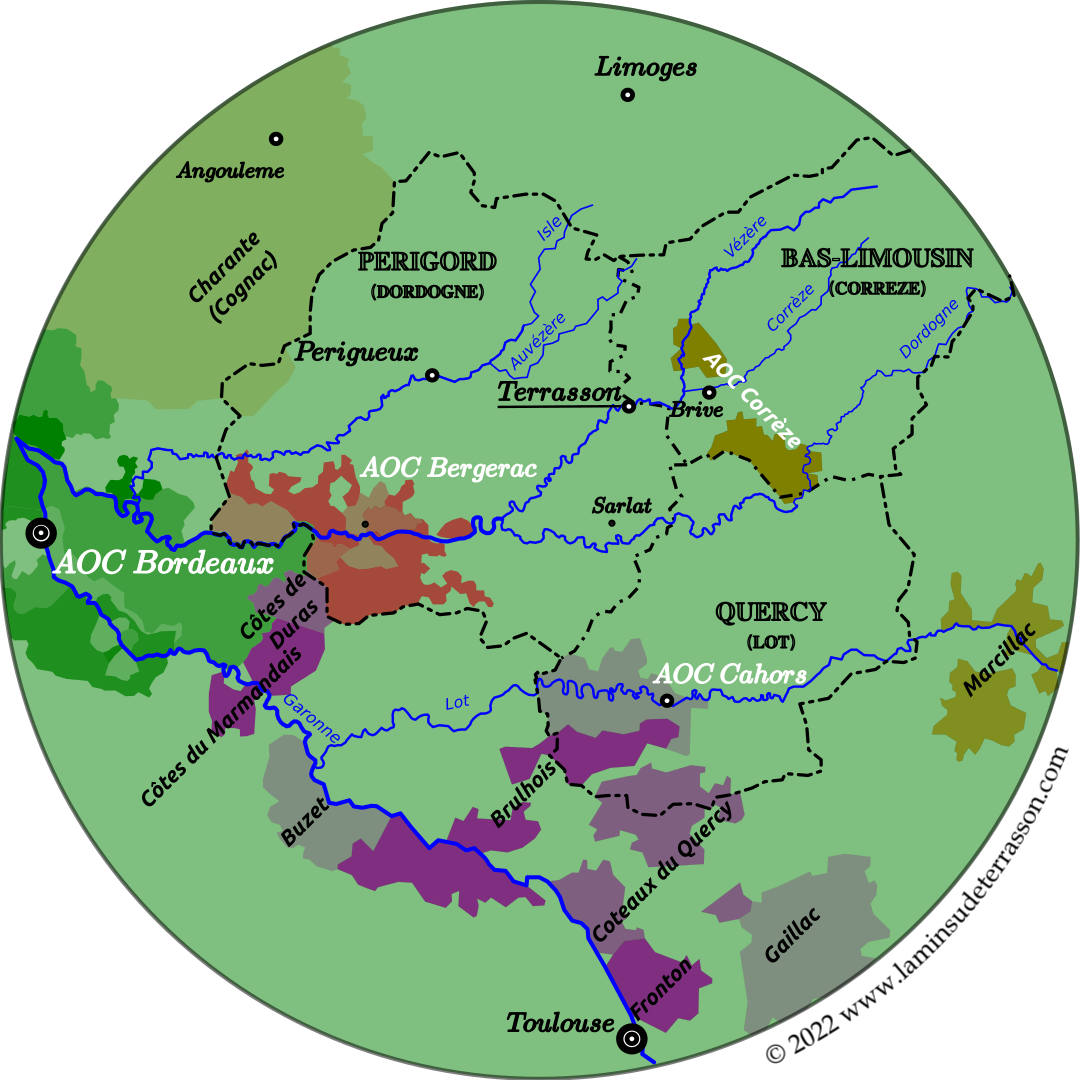 And if you widen your scope; you will find the vineyards following the Garonne river extending into the Côtes de Duras, Côtes du Marmandais, Buzet, Brulhois and Fronton. In between the Garronne and Lot rivers the Coteaux du Quercy and Gaillac. Visit the city of Cahors at the center of the AOC Cahors on a day trip by train. Famous for its 'black' malbec (côt) wines cultivated on both sides of the Lot river.

Follow the Dordogne river and you will find the 'rive droit' extending into the bordering AOC Bergerac wine area, with appelations Montravel, Rosette and Pécharmant that can take on Saint-Émilion, and on the left bank Saussignac and Monbazillac equal Sauternes.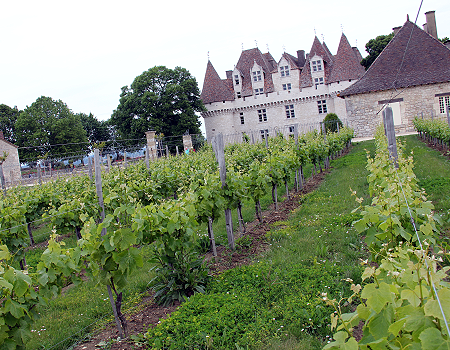 Visit the AOC Corrèze from Terrasson, divided in its two distinct areas; the 'ardoise' or black slate soils of the Coteaux du Saillant, and the calcium and sandstone soils between Turenne and Beaulieu. The vineyards of the Vin de Paillé or 'straw wines' including Mille et une Pierres, leave their grapes to dry on straw before pressing, producing a very sweet dessert wine.

Further south, but outside our scope, you find the Armagnac, Saint-Mont, Madiran, Tursan, Béarn, Jurançon and Irouléguy wine areas.