Limoges
Limoges, the capital of the former Limousin region, an hour by train from Brive. Entering the city through its landmark 'Gare des Bénédictins', take some time to marvel at the art-deco glass windows, the lines of the dome.

Once outside, you can appreciate its distinct 60 meter high clock tower and adjacent park with its fountains. Though the station opened in 1929, the design of its structure predates the art-deco ideas, and was revolutionary because it was build over the railway lines, instead of next to them. The result was a very large hall topped with a metal dome and copper roof.

The interior is art-deco inspired by the Limousin: chestnut and oak leaves in the metal work, statues dedicated to the four provinces served by the station and references to the world famous Limoges' porcelain industries.'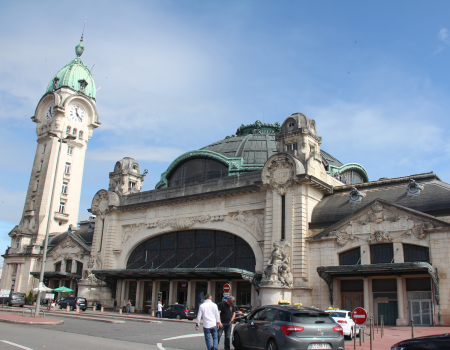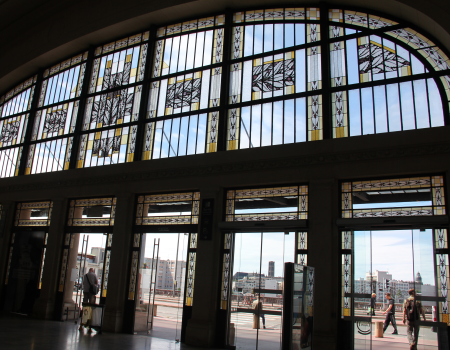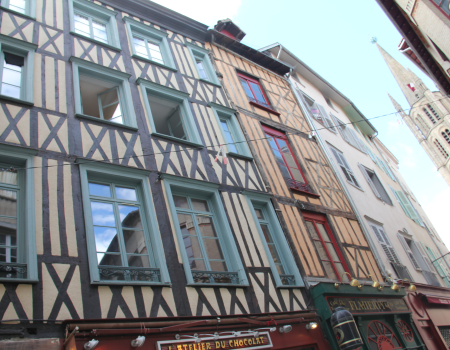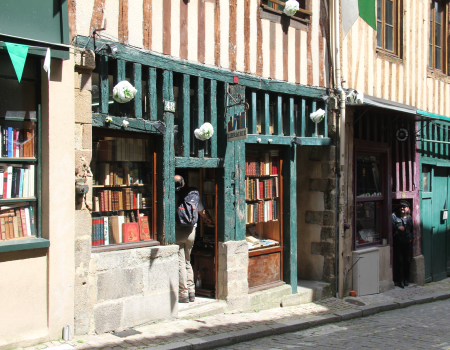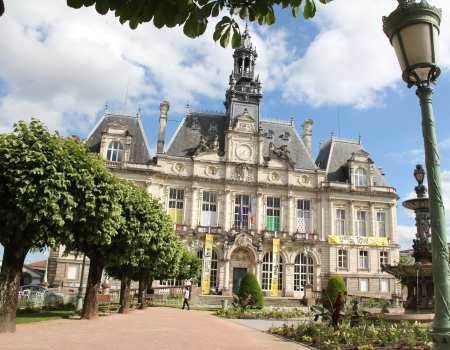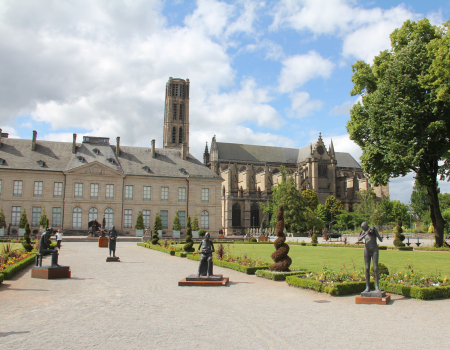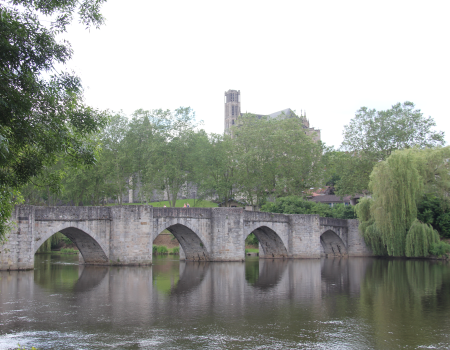 La Ville Haute

Leaving the station behind you will find Limoges a surprisingly 'walkable' city, the third city in France to be awarded the full 'four leaves' under the 'Ville Fleurie' label: the fountains you pass are the first of 18 and the park only a small part of the 680 ha of maintained green spaces and over 300 protected remarkable trees in the urban environment.

Turn left at the end of the park to reach the tourist office via the 'Place Jourdan' to pick-up a city map, or walk straight to the historic centre of the 'Ville Haute'. Even with a map you should prepare for some searching as the plan does not follow a modern grid.

Roads, alleys and buildings do not seem to follow any particular orientation. The church of Saint-Michel-des-Lions is for example worth a visit but has entrances on 3 sides making it a passage way from the pedestrian streets to the Place de la Motte with its 19th century metal structured covered market (opened in the mornings only).

A must-visit is the butchers quarter surrounding the Rue de la Boucherie, with its well preserved medieval wood-framed houses, butchers house and very peculiar chapel of Saint Aurélien, guardian saint to the butchers. The chapel dates back to the 14th century and still supports a wood clad roof and tower.

Looking around at all the wood you get a feel of a medieval town, and immediately understand why so little of this type of city-scape survived the fires, revolutions and 'modernization'. The chapel was sold-off after the revolution as a nationalized asset, but bought 'back' by the butchers brotherhood who owns it till this day and continue the worship of Saint Aurélien. Though privately owned the chapel is open to the public.